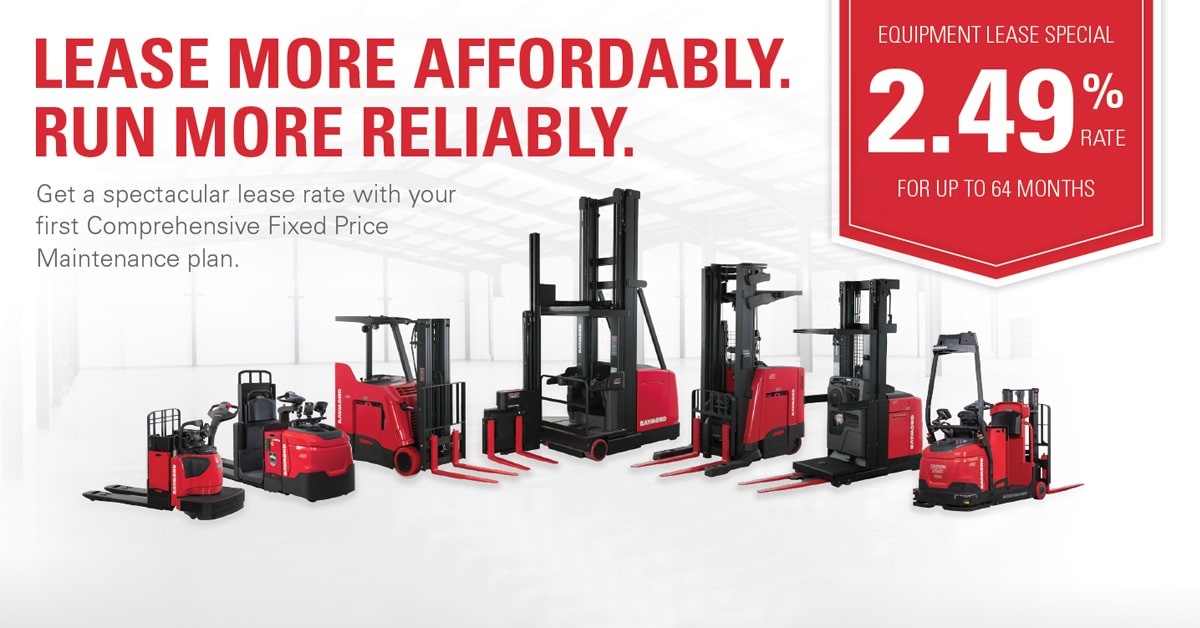 EXISTING CUSTOMERS CAN GET A 2.49% LEASE RATE FOR UP TO 64 MONTHS WITH A CFPM AGREEMENT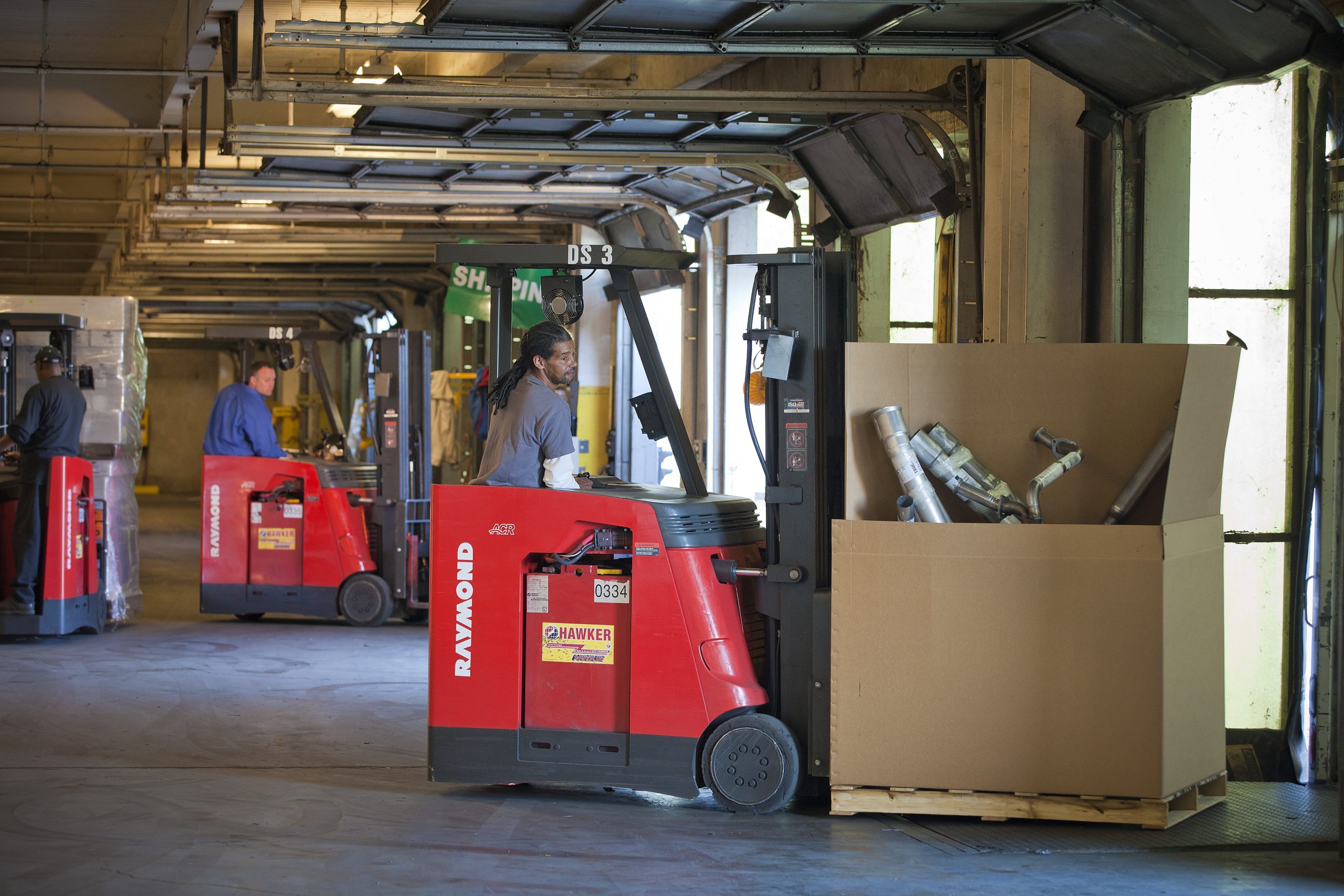 Fixed-Price Maintenance. Low-Rate Lease.
Talk About a Win-Win.
Sign up for your first Comprehensive Fixed Price Maintenance (CFPM) plan from Raymond and you'll qualify for a special lease rate of just 2.49% on any new Raymond equipment – including all ITA Class 1-3 lift trucks. 
Offer expires on June 30, 2021
Only existing Raymond customers are eligible.
Only customers who did not have a CFPM agreement on their previous lease that included Raymond equipment – as of 4/1/2021 – are eligible.
Customers who have an existing fixed/contracted rate agreement for a designated time period do not qualify.
Customer qualification is subject to credit approval for all leases.
Special interest rate is offered up to 64 months.