TOYOTA LARGE IC PNEUMATIC FORKLIFT
The Toyota Large IC Pneumatic Forklift is a powerful and reliable machine that is perfect for any business. With its 81 FPM lifting speed, 1FS / 1KD Toyota built engines, and 2 speed automatic transmission, this forklift is sure to get the job done quickly and efficiently. Additionally, its 360 degree design allows for easy maneuverability and its LED headlights provide optimal visibility.
PERFORMANCE
81 FPM Lifting Speed
1FS / 1KD Toyota Built Engines
2 Speed Automatic Transmission
360 DEGREES OF QUALITY, DURABILITY, RELIABILITY & VALUE
Controller Area Network (CAN-bus) communication
Moisture resistant electric connectors
Toyota designed and built engines
Integrated monitoring system
LED headlights
Dual Drive Tires
LCD multi-function display
EASE OF SERVICE
Easy access no-tools floorboard
Engine hood assist damper with lock device
Air cleaner discharge valve
Easy lift engine hood with wide 75° opening
Easy access to common service items such as filters & dipsticks
Exclusive QR code diagnostics
LARGE IC PNEUMATIC FORKLIFT ERGONOMICS
Dash-mounted instrument display
11.8″ diameter two-spoke steering wheel
Load-sensing power steering
Cowl-mount hydraulic control levers
12″ dual operator assist grips
Low wide-entry steps
4-Way adjustable vinyl full-suspension seat
KEY SAFETY FEATURES
System of Active Stability (SAS)
Operator Presence Sensing System (OPSS)
Bolt-on overhead guard
Key lowering interlock
Electric horn
Neutral engine start safety switch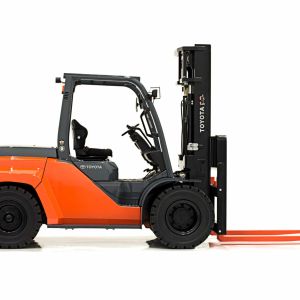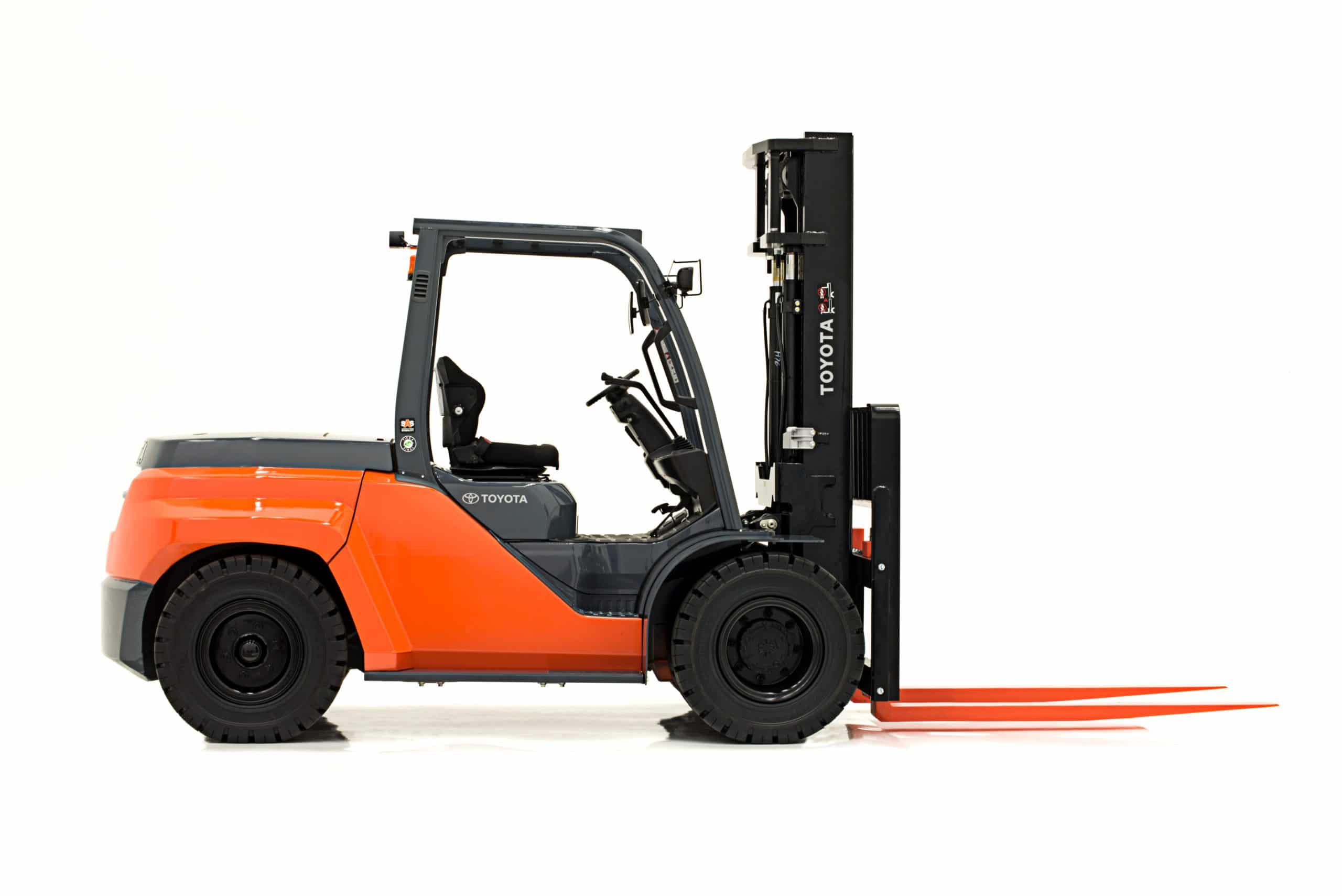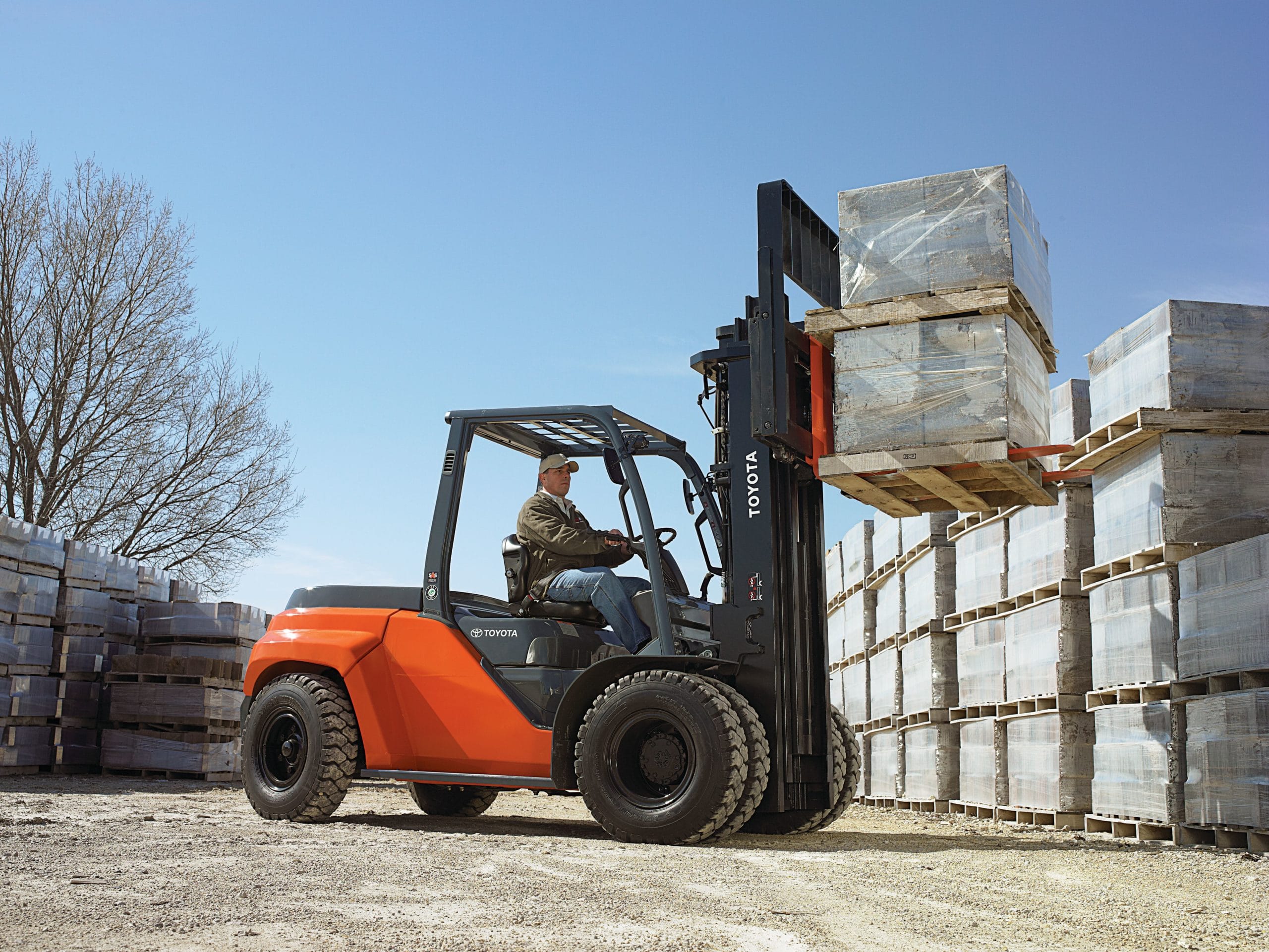 Check Pricing And Availability For This Equipment
Fill out the form below and we'll get back to you with options, pricing, lead times, and anything else you need.  
Don't Forget, We Offer Financing!